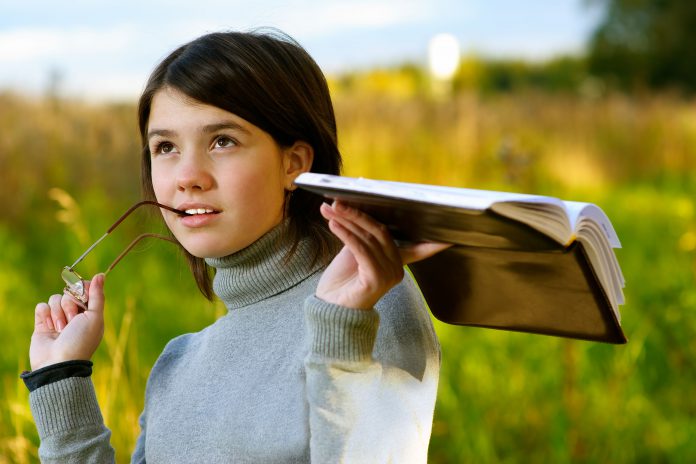 Mobile applications are not just for entertainment. Students now use them for studying as well. Here's our recommened list to boost your productivity and grades.
You live in an exciting time.There is more help than ever to help you study. And every day new applications are developed to make life a little easier to attain success in your school and life. Both Apple and Android platforms provide a variety of programmes and apps for students. They are informative and help you plan and execute a more efficient study method.
You probably know some apps that are most suited for your needs, but the mobile helplist is aplenty. Here're the apps that made the final cut in our list.
Dropbox
Never lose another assignment or set of notes. Dropbox is a cloud-storage web application that stores  all your photos, documents, videos and any other file. Plus it syncs perfectly with all your devices, automatically. As the Dropbox service is web-based, you can access your stuff from anywhere, and has been rated highest for ease-of-use.
TED
TED Talks, which started as a series of conferences in 1984,  are short, powerful talks (18 minutes or less). It features a wide range of topics by famous and beloved speakers from around the world. Get this app and have instant motivation boost with videos talks of all the famous and most fascinating people.
CliffNotes
Need help for literature? This website provides the gold standard for quality. It provides you with information about character, plot, or theme, for most literature texts. It also has an audio version. Plug in while you walk or jog and get the most out of this site.
ANY.DO
You would have thought that there are dime a dozen organising apps and you have seen it all. Before you it off, take a look at Any.Do. It helps you organise your tasks and includes to-do lists and syncs them in multiple devices and it is so user-friendly that it would become your daily saviour soon.
Scribd
This is an amazing app. All books at your fingertips means you have the world's largest library on your phone. It also helps students find a variety of books useful for your learning. Easy to organise by topics, the books on this app allow you to create your own list of titles. Customise your digital library and share your lists with others and grow your curations.
Studious
A personal assistant to help you store important test dates, homework deadlines and class schedules, this app solves your daily problems when you are juggling with so much to do. Siply key in the dates and timings and this app will spring up at the right time to remind you of tests, homework due or classes scheduled for you.
THE OXFORD DICTIONARY
This is a real boon and saves you more time than any other app. Use it to check spelling, grammar, pronounciation and correct language use. The Oxford dictionary app is based on the 'Learners' Dictionary', a print version. The Learners' dictionary version of the Oxford series wass the go-to book for English for tertiary education. Though priced at $38 per app account, and can be used across devices. This version which offers both the Bristich and American pronounciation, also features example of language use by providing sentences to explain meaning. Master the English language by starting with this pocket rocket.
RealCalc Scientific Calculator
Convert your phone into a scientific calculator with this app that almost replaces the real one.
SELF-CONTROL
Forget all distractions. Yes, this app will help you do just that. Pry yourself away from social networks, resist the urge to check new photos posted by your friends and watch the video on your favourite topic. This app  blocks certain websites from distracting you from studying. Simply set the amount of time you need for 'focus-time' work and get the app to hold the fort.
Periodic Table
Created by the Royal Society of Chemistry, it is an encyclopedia on elements. Information is available on formats such as podcasts and videos. It is also interactive and you can customise the options according to the level of information required. Useful for early Science learners to advanced students.
Khan Academy
Imagine a huge library of education resources all available at your fingertips for free downloads. Khan Academy does just that. It houses everything on education from early years to students in tertiary intuitutes. The topics covered are alo a wide range, from Mathematics, Scienc, History, Art, History and more.
NOTABILITY
Take notes in a variety of forms, digitally. This app enables you to write, sketch, annotate and more.
Its built-in feature called 'Spotlight Search' helps you find and open recent notes.  With this app, there are limitless possibilities. You can create a paperless study space – simply do the work on the device and store or send the assignments via the cloud to your teacher.