Singapore to attract an additional 100,000 international full-fee paying students and 100,000 international corporate executives for training
Singapore today stands proud for having built up a reputation as a hub of educational excellence, over the years, in terms of the quality of local and international institutions located here, as well as the ability to attract international students and corporate executives. Building upon this firm foundation, the Education Workgroup of the Economic Review Committee (ERC)'s Services Sub- Committee has identified several highgrowth potential segments within the education industry, and put forth both segment-specific and broad-based recommendations.
Highlighting the potential of the education market, the Coordinating Minister for Infrastructure and the Minister for Transport, Mr Khaw Boon Wan, who is also Chairman of the Services Sub-Committee of the ERC, said: "The global education market is estimated to be worth US$2.2 trillion. Singapore, with our strong academic reputation, excellent infrastructure, business hub standing and cosmopolitan society, is wellpoised to tap the growing education market. Education will continue to present a great business opportunity for Singapore." Singapore is determined to meet the strong global demand. INSEAD Professor Arnoud De Meyer, Chairman of the Education Workgroup, explained: "Singapore has strong publicly funded institutions and an emerging pool of private sector providers. Helping private providers to grow, facilitating partnerships between institutions and attracting new players into the market would create a 'Global Schoolhouse' that offers a comprehensive continuum of learning experiences, from culinary courses, to postgraduate design programmes, to online adult education." This diversity of educational offerings aims to attract substantial numbers of full-fee paying international students and corporate executives here for corporate training. Currently, there are over 50,000 international students in Singapore in private and public institutions. The Workgroup estimates that in 10 years' time, there could be an additional 100,000 international students and 100,000 executive trainees here.
EDUCATION TO BE THE ENGINE OF ECONOMIC GROWTH
Based on the latest Department of Statistics data (2000), the education services sector contributes 1.9 per cent of Singapore's Gross Domestic Product (GDP). With a concerted long-term approach in developing the education industry in Singapore, the industry has the potential to contribute 3 to 5 per cent of the GDP, which would be comparable to established education hubs such as the UK and Australia.
The growth is expected to come from the increases in spending by institutions as well as the spending of full-fee paying international students and executive trainees.
CAPABILITY DEVELOPMENT THROUGH EDUCATION
In capability development, education helps ensure that existing and projected industry needs are met. Besides contributing to broader human capital enhancement, the interaction between local and international students will encourage societal and community development.
Some Institutes of Higher Learning (IHLs) and corporate institutes would carry out knowledge-based activities such as R&D, patent generation and enterprise development, thus bringing Singapore one step closer to becoming a knowledge-based economy.
---
"The Global Schoolhouse is not only an export strategy. Singaporeans would benefit in having additional educational options available at their doorsteps.
Professor De Meyer
INSEAD
---
The Workgroup has received feedback that a number of locals seek to study overseas because they could not enrol in a course of their choice in Singapore. Hopefully, once a critical mass of schools, both public and private, builds up here over the years, Singaporeans can learn and upgrade themselves more readily, be it in the popular areas such as business and IT, or in more specialised areas such as design and creative arts."
EDUCATION TO BE A FUNCTION OF TALENT ATTRACTION
Today, there are eight renowned foreign universities with a significant presence in Singapore. They are: INSEAD, University of Chicago Graduate School of Business, University of Pennsylvania's Wharton School, Massachusetts Institute of Technology, Technische Universiteit Eindhoven (TU/e), Technische University M'chen (TUM), Georgia Institute of Technology and Johns Hopkins University.
As more educational institutions are developed and nurtured, Singapore will continue to attract top talent from all over the world, resulting in a larger inflow of international talent to supplement Singapore's manpower needs. A significant number of the graduates of these institutions are international students, many of whom are now working in Singapore.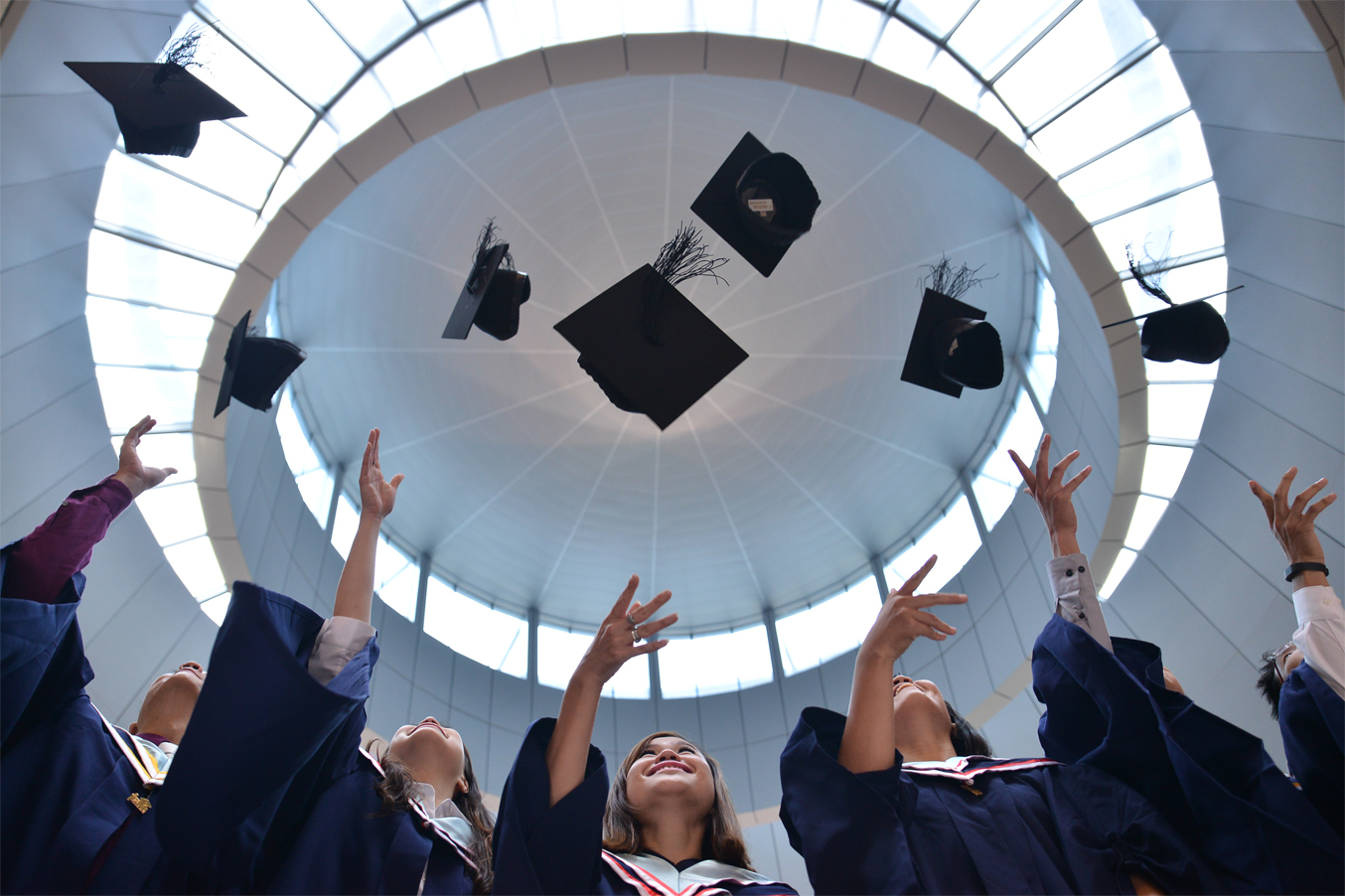 "Education is an area in which Singapore can take a commanding regional position," said Professor De Meyer. "Its merits lie not only in the contribution to GDP, but also creating meaningful and well-paying jobs, and attracting high-calibre talent to Singapore."
In his opening address at the Lee Kuan Yew Centre for Innovative Cities International Roundtable on the Future of the Economy (CFE), said Mr Ong Ye Kung Minister for Education (Higher Education and Skills) that while ERC is very much about restructuring our economy, putting it on a firm footing. Economic Strategies Committee (ESC) places attention on productivity, skills and innovation – to tighten manpower, invest in R&D, and encourage lifelong learning. These effects are still felt today.
CFE will continue the theme of ESC, but the focus will be different. It is no longer regulating amount of resources, but diving deeper into the algorithms and mechanisms of their allocation, achieving quantum leaps in optimization.