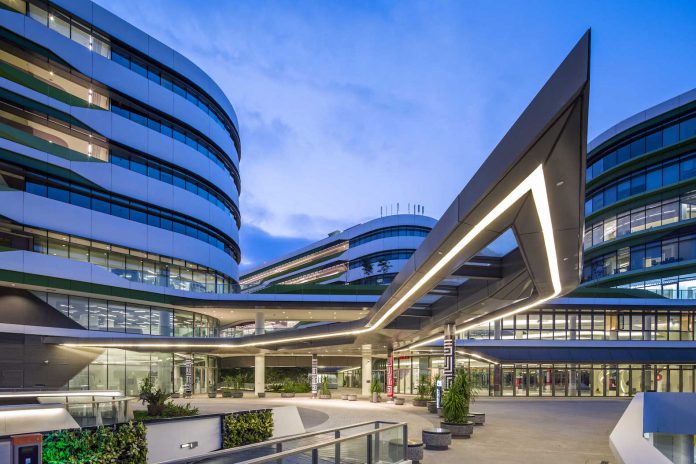 A premier four-and-a-half-year integrated programme with one-year overseas immersion in USA and China
With entrepreneurship and innovation projected to be key drivers of Singapore's future economic restructuring, growth and development, the Singapore University of Technology and Design (SUTD) will launch its first integrated undergraduate and postgraduate entrepreneurship programme this May.
Known as the SUTD Technology Entrepreneurship Programme (STEP), the 4.5-year or 10-term programme will provide students with the following:
A one-year overseas experience studying in universities and working at industry partners with a strong focus on entrepreneurship to develop students with a global perspective and mindset. Fourth-year students of STEP will embark on an immersion experience in the USA and China that includes:
15 weeks of entrepreneurship studies in a US university, such as at the University of California, Berkeley,
an exclusive summer work immersion in the San Francisco Bay area, and another term of cultural immersion and exchange in a Chinese university, such as Zhejiang University.
"30 bond-free scholarships for Singaporeans will be available"EDUGUIDE Higher Education 2017 | eduguide.sg | 103
"It has always been a childhood dream of mine to start a tech company. I applied for the STEP programme because I believe it allows me to not only obtain the necessary technical skills involved in engineering, but also to be immersed in entrepreneurship as well. Having the opportunity to study in Singapore as well as to have real experience working and studying in both China and the USA will allow me to expand my social network in the future," added Ng Jun Yan Kenneth, a 21-year-old from Catholic Junior College.
Two terms of experiential learning through a special capstone entrepreneurship project and a Masters dissertation on Technology Entrepreneurship to fulfill both the undergraduate and postgraduate requirements.
"30 bond-free scholarships for Singaporeans will be available"
Through the capstone project, not only will students gain real-world experience of the start-up process, but they will also be introduced to Singapore's entrepreneurship scene and venture-capitalist eco-system.
"15 weeks of entrepreneurship studies in a US university, such as at the University of California, Berkeley, an exclusive summer work immersion in the San Francisco"
SUTD Provost Professor Chong Tow Chong said: "We are launching STEP, a premier integrated programme where students graduate with both a bachelor and master degree focusing on entrepreneurship, in our bid to develop a new generation of technically-grounded entrepreneurial leaders. By providing students with the best of the East and West in terms of both education and overseas work and cultural experience, students will be able to gain first-hand global insights and identify potential gaps. Coupled with the supportive startup eco-system in Singapore, students will have a strong entrepreneurship foundation